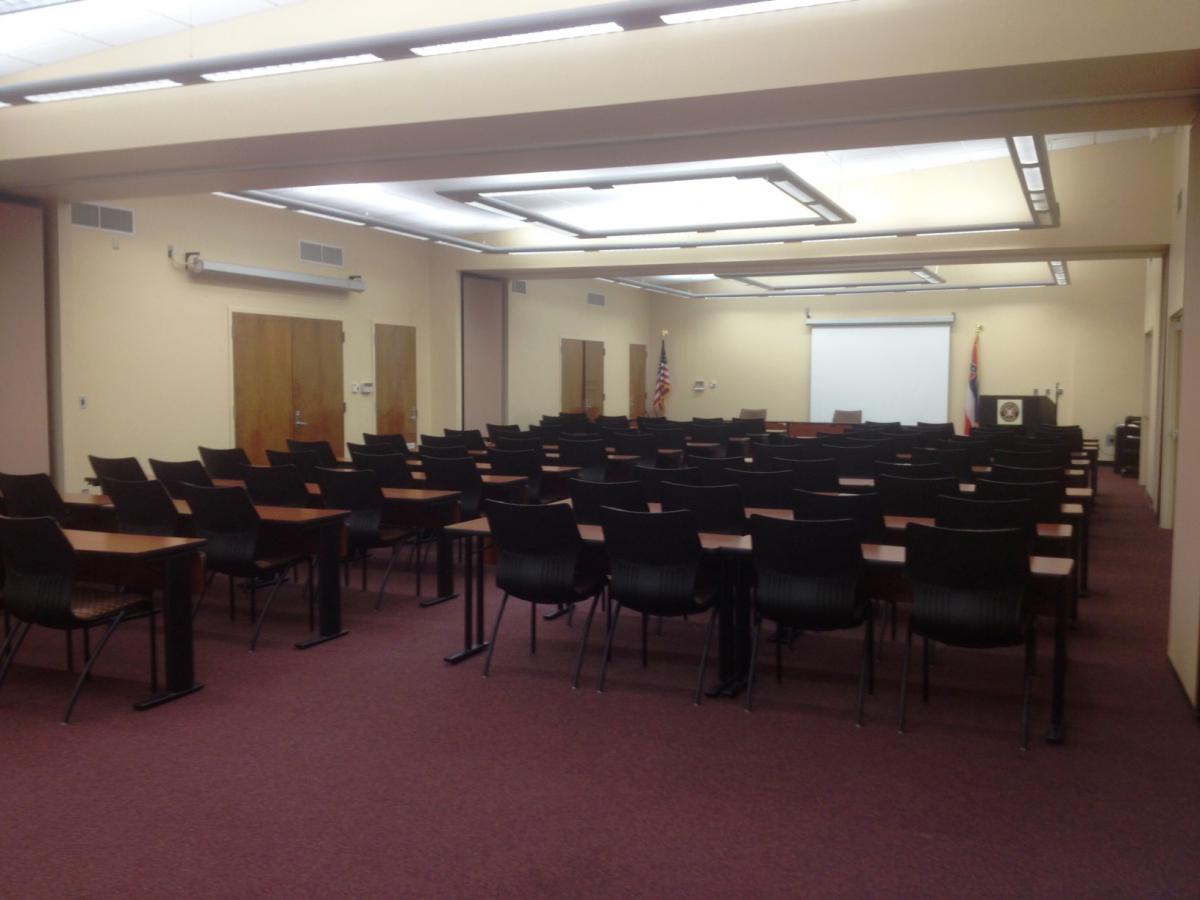 MSU Coastal Research & Extension Center offers a variety of options for your conference or meeting needs. Completed in 2004, our 6,000 square foot conferencing facility offers a main conference room featuring seating for approximately 40 people, along with two multi-media rooms with a capacity of 15 seats each. Guest wifi for presenters and drop down screens are available for your presentation needs.
A101 Conference Room
A101 is a stylish, modern lecture space with seating for approximately 40 people. This 3 section room can be booked in individual sections or the entire room. It features a lectern, drop down screen, and a public address system with wireless mic. We also have White boards at the back of the room and portable tables available for set up at the back of the room for serving lunch.
A102 & A103 Video Conferencing/Presentation Rooms
These rooms offer a classroom setting for 15 students plus 1 presenter at a front teaching/presentation platform. They feature video conferencing capability in addition to local presentation by computer/PowerPoint, interactive presentation board, and projector controls. There is also a drop down screen from the ceiling, and document cams available as well.
Room Rental Fees:
| | | | | |
| --- | --- | --- | --- | --- |
|   | Seating | Video Equip |  Non Profits  |  All Others  |
| A101  | 40 | Screen Only, PA System |  $                     150.00 |  $               300.00 |
| A102 | 15 | Computer, Projector, Screen |  $                       75.00 |  $               150.00 |
| A103 | 15 | Computer, Projector, Screen |  $                       75.00 |  $               150.00 |